Kohler Generators – Never Lose Power
When Mother Nature is at her worst, you can depend on Kohler generators to power your home's most important appliances. Our factory-authorized experts install residential and light commercial backup generators for customers in Fairbury, Dwight, Pontiac, IL, and surrounding areas.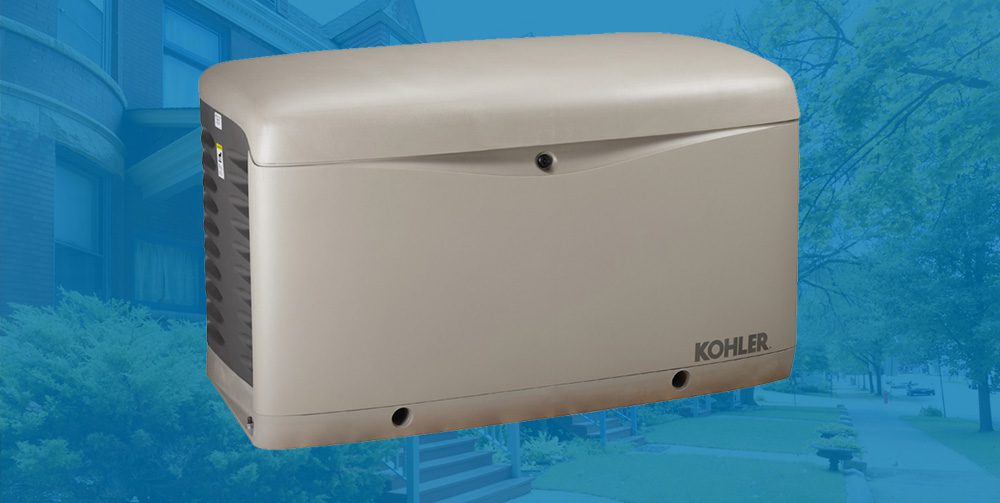 Kohler Standby Generators for Homes and Businesses
Whole-home generators have long been one of the most desirable upgrades among homeowners. With rising energy demand and an aging grid, power outages are increasingly common, which means that generators are more valuable than ever. Thanks to improved technology, standby generators are surprisingly affordable.
Choose from models with capacities between 8 kW and 48 kW or more depending on your budget and whether you're powering essential circuits or your entire house. Backup generators start automatically and run continuously using your natural gas or propane supply. They look like an air conditioner, and they're just as quiet. If you've been thinking about a generator, now is a great time to invest in your peace of mind.
Quality Generators With Industry-Leading Features
Kohler manufactures an extensive selection of backup generators ranging from 8 kW models to 150 kW commercial-grade options. Take a look at some of the features that make Kohler a go-to brand among homeowners and contractors.
Kohler generators feature durable commercial-grade engines designed for high-demand applications.
Residential generators run an automatic self-test every week for ever-ready dependability.
Automatic transfer switches deliver power to your appliances seconds after an outage is detected.
With the OnCue remote power management system, you can track your generator's performance no matter where you are.
Exclusive PowerBoost technology provides enough energy to power high-draw appliances the moment the generator starts.
All power systems are protected by a five-year, 2,000-hour limited warranty, and optional service plans are available.
Factory-Authorized Sales, Service and Installation
We offer sales, service, and installation for whole-home generators up to 150 kW. We'll help you select a product that meets your amperage requirements, and we'll complete the installation from start to finish. Our licensed electricians will install the automatic transfer switch and wire the generator to your main electrical panel while our pipefitters connect the system to your gas supply. We'll also secure any permits that are needed in your area. We're proud to be a factory-authorized Kohler dealer. As a customer, this means that you receive quality products, expert service and a comprehensive warranty on installations and replacement parts.
To learn more about our selection of whole-home generators or to request a quote, call Popejoy Plumbing, Heating, Electric and Geothermal.