Water Heater Installation & Repair Experts in Fairbury, Dwight, Pontiac and Surrounding Areas
When you turn on the tap in your home, you expect to have hot water every time. At Popejoy Plumbing, Heating, Electric, and Geothermal, it's our job to make sure your water heater never lets you down.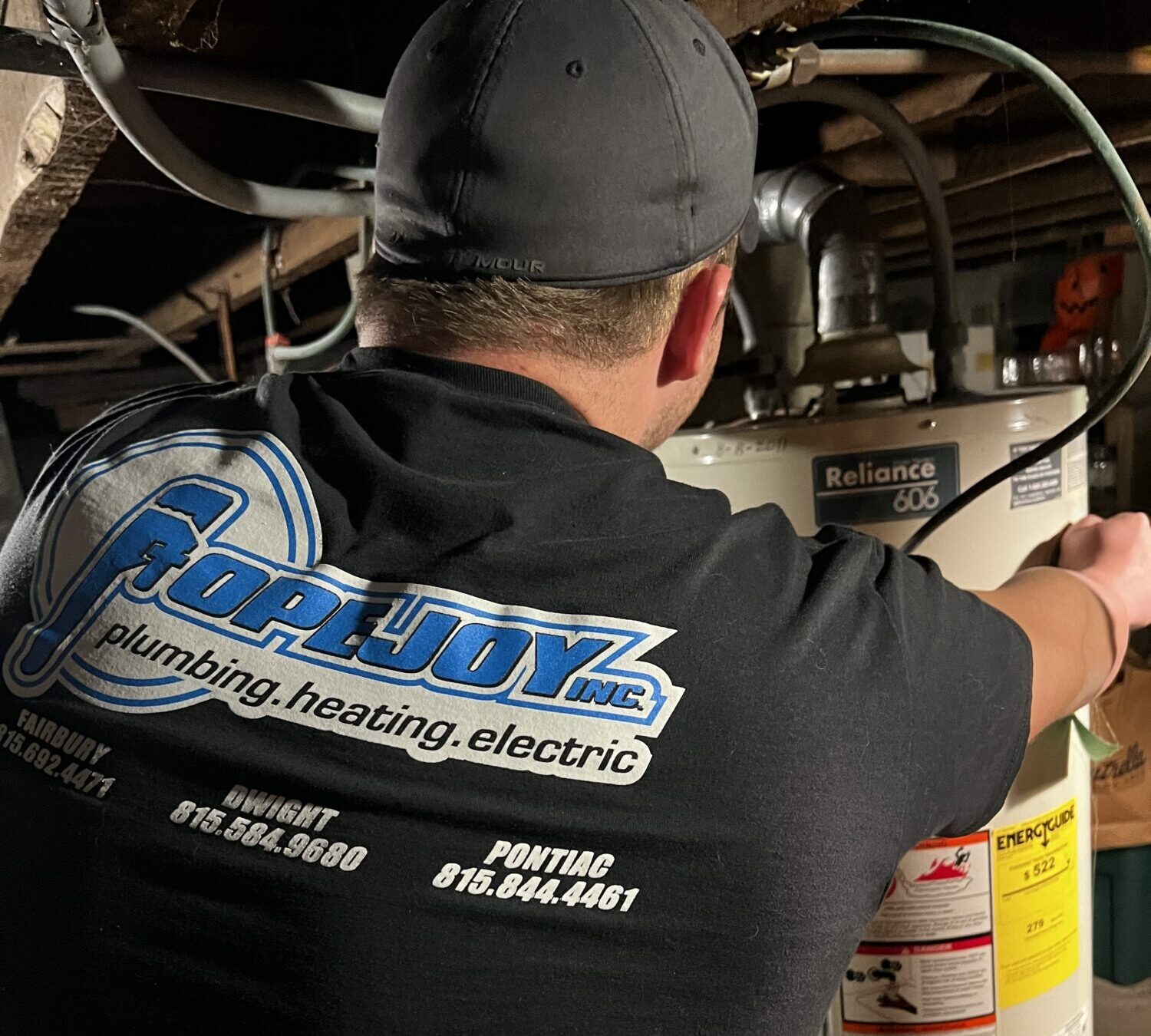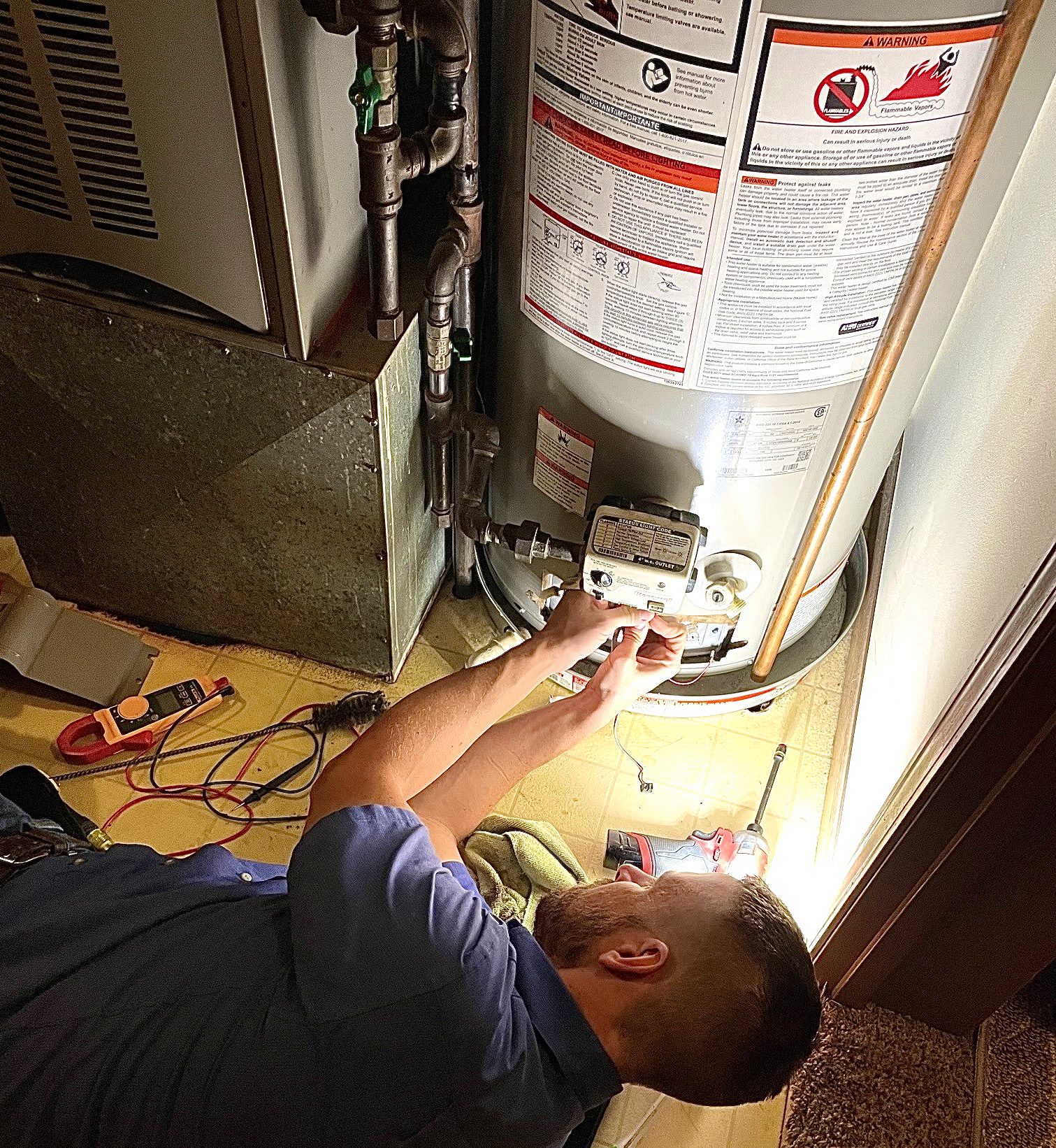 WATER HEATER INSTALLATION AND REPLACEMENT
When it comes to installing a hot water heater, there's no substitute for expertise. Whether you're installing a new system or a water heater replacement, every detail must be executed correctly. That's why homeowners throughout Central Illinois depend on Popejoy Plumbing, Heating, Electric, and Geothermal for top-notch service and high-quality workmanship.
Every installation we perform is completed with meticulous care and precision by our state-licensed master plumbers. We take pride in doing things the right way, from selecting and sizing equipment to completing post-installation testing. As a result, our water heater installations are designed to deliver maximum performance, efficiency, and reliability. We also offer a 100% satisfaction guarantee so that you can be confident in your investment.
TANKLESS WATER HEATER SERVICES
In addition to traditional storage tank systems, our experts provide a full range of tankless water heater services. Also called on-demand water heaters, these units work by heating water only as it's being used. Since there's no need to maintain a reserve of heated water, tankless systems offer greater efficiency and quicker heating. However, proper sizing is crucial to ensure an uninterrupted flow of hot water.
If you're considering a tankless water heater, we can provide a free quote and help you explore all your options. Most importantly, we'll make sure your system is tailored to efficiently and reliably meet your family's hot water needs. If you currently use a storage tank system, we can retrofit your home for a tankless heater upgrade.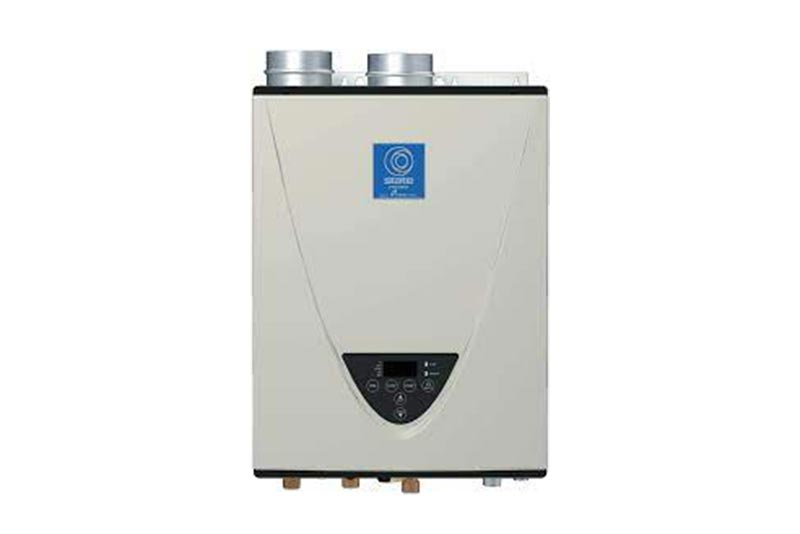 TIMELY WATER HEATER REPAIR
If your hot water heater is on the fritz, you shouldn't have to wait around for a fix. At Popejoy Plumbing, Heating, Electric, and Geothermal, we pride ourselves on offering quick and responsive service when it's needed most. We have staff available 24/7 to ensure you're covered in an emergency.
When you work with Popejoy Plumbing, Heating, Electric, and Geothermal, you can be confident your home is in great hands. From water heater replacement to urgent repairs, we always go the extra mile to get the job done.
Our master plumbers have the training and experience to meet all your water heater repair needs, including:
Leaking or pooling water
Inadequate or inconsistent heating
Rusty, discolored or sediment-filled water
Electrical or ignition problems
Smelly or foul-tasting water
Loud or unusual noises