Full Services Plumber Including Repairs and Installations for Fairbury, Dwight, and Surrounding Areas
Every home or office needs a dependable plumbing system, so your piping and fixtures should be regularly inspected, protected and maintained. Clogged sinks, drains, and toilets are more than inconvenient, and an underlying leak or piping obstruction can result in significant damage to the structure.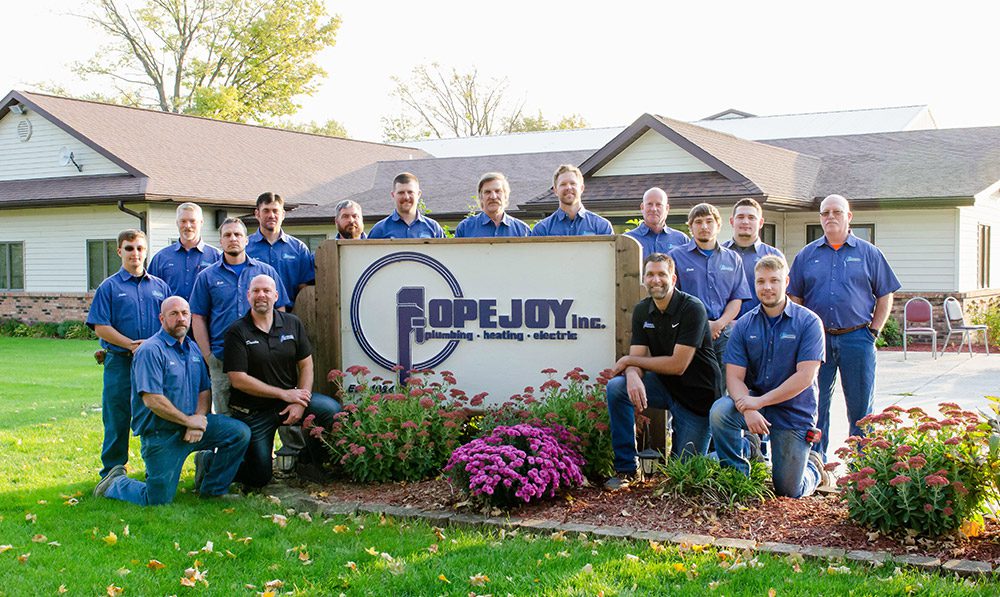 Our Plumbing Services
Popejoy Plumbing, Heating, Electric and Geothermal has served the residents and business owners in Pontiac, Morris, Streator, Braidwood, Coal City, Dwight, Fairbury, El Paso, Gibson City, Lexington, Chenoa, Gilman, IL, and the surrounding communities since 1984. We're trained and experienced in every phase of the residential and commercial plumbing installation, repair and maintenance process. Some of our most popular plumbing services are listed below.
Plumbing Fixtures and Equipment
Modern plumbing fixtures incorporate advanced features, which makes the installation process increasingly complex. Let us mount your fixtures so they have a "factory installed" look and full functionality. We carry the following brands: Delta, Grohe, Toto, State Water Heaters, Navien Water Heaters, Liberty Water Backup sump pumps, and Zoeller Sump Pumps.
Plumbing Repair
All of our plumbers are well-equipped with the latest diagnostic tools and parts needed to quickly clear obstructions, plus detect and repair leaks.
Repiping Service
We offer complete repiping services for those with corroded, restricted or leaking pipes. We can remove compromised polybutylene, galvanized or copper piping systems and replace them with fresh copper or chemically-resistant thermoplastic pipe.
Water Heater Repair and Installation
Your water heater is in constant use, so it may become less efficient with age. We repair common water heater problems, including worn out burners, broken thermocouples, and failed thermostats. We can also replace your water heater with a new gas, electric or tankless model when needed.
Water Conditioning Systems
The goal of water conditioning is to neutralize or alter the chemical and mineral content of your water for better health and to prevent scale buildup. If you're having issues with your water, we can help you choose the best system to address your specific requirements. We also offer complete water treatment solutions  including water softening, water filtering, and reverse osmosis to improve the quality of your home's water.
Septic System Installation and Repair
A septic system malfunction requires immediate attention, and we have the manpower and expertise to quickly remedy any septic system problem. This includes replacing the tank, repairing the leeching system, exchanging tank baffles, replacing the distribution box and replacing faulty wastewater plumbing. We can also install a completely new system if necessary.
Sewer Line Video Inspection
When you encounter a deep clog, obstruction or leak, we use the latest video camera technology to identify the source of the problem and develop a minimally invasive strategy to clear it. We can also repair or replace defective sections of pipe if required.
Your Best Choice for Plumbing Service
Your plumbing system is complex, and your plumbing contractor should be knowledgeable and experienced in every phase of the repair and installation process. If you have a plumbing issue, call the pros at Popejoy Plumbing, Heating, Electric and Geothermal to learn more about our comprehensive plumbing services.