Popejoy Plumbing, Heating, Electric and Geothermal has been the area's most respected name in service for going on 30 years. We offer service agreements that give our customers peace of mind knowing their home will be expertly cared for. Comprehensive coverage for your home is affordable and available for both new and older homes.
We offer service 24 hours a day, 7 days a week. *For current customers
A live dispatcher will always answer your call.
As the owner of a Peace of Mind Agreement, you will receive priority response to any service call – even on the hottest or coldest days of the year.
BONUS: You will receive our 10% preferred customer discount on all system-related work during the term of your Peace of Mind Agreement!
We enhance the indoor environment and quality of life for our customers, and we assure their peace of mind by consistently providing exceptional service.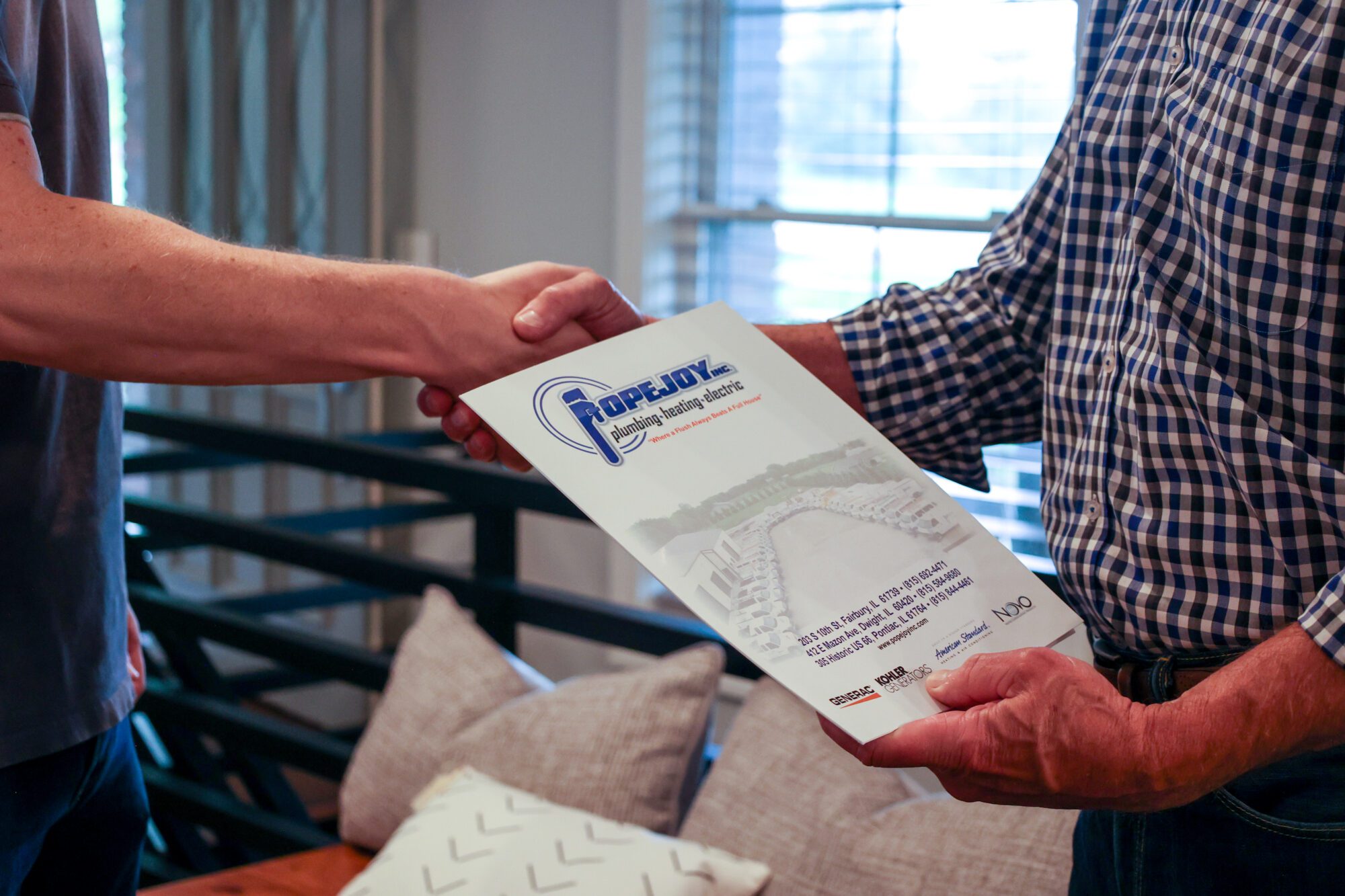 If you live in Pontiac, Morris, Streator, Braidwood, Coal City, Dwight, Fairbury, El Paso, Gibson City, Lexington, Chenoa, and Gilman, IL or the surrounding area, call the professionals at Popejoy Plumbing, Heating, Electric and Geothermal for complete HVAC, electrical, plumbing and excavation services.
Properly maintained equipment will operate safely and at maximum efficiency saving you money by lowering utility costs and extending the life of your systems. Seasonal maintenance includes: