5 Best Water Heaters for a Perfect Shower

If you would like to enjoy the perfect temperature shower, on demand all year round, you will need to find an efficient and reliable water heater. Thanks to the latest inventions, water heater manufacturers can now combine energy efficiency with consistent temperature and flow. Below, you will find a few of the latest types of water heaters you can use in your Streator, Illinois home to get the perfect shower every time.
Tankless Water Heaters
Unlike the traditional, tank-style water heaters, these appliances will heat up the water as it flows through the system, and you are not limited by the tank capacity. If you love taking long showers in the evening or want to make sure that you are not losing pressure and temperature while the tank is filling up, you should opt for a tankless water heater. You will save energy because your system will not use electricity or gas to warm up the water in the tank when you don't use it. There are different kinds of tankless water heaters; some use natural gas or electricity, others take advantage of geothermal energy or solar technology.
Natural Gas Heaters
Condensing natural gas heaters will preserve energy, and blow the exhaust gas through the bottom, so you can improve the thermal efficiency of your home to more than 90 percent. This solution also eliminates the tank, and heats the water on demand. You will need to make sure your heating and air conditioning engineer and your plumber work together to maintain a consistent water flow, so your water will remain the same temperature and you can enjoy every shower.
One of the benefits of tankless natural gas heaters is their size. They are small enough to fit in the closet, yet powerful enough to supply your entire home with hot water. Through constant temperature monitoring, they will help you save energy and enjoy your shower without having to worry about the water getting too hot or too cold.
Indirect Water Heaters
This is a good system that can power your heating while providing you with a consistent supply of hot water on demand. Using a heating coil, the system warms up the water to the right temperature as it flows through. In colder climates, this can be the perfect solution because your heating is already running. However, if you live in an area that benefits from moderate weather, you might be better off using geothermal energy, a solar water heater, or a geothermic heat pump.
Heat Pump Water Heaters
You can get a heat pump installed by an HVAC technician that only uses geothermal energy, or get one that is supported by electricity. Hybrid models are available, as well, and they are a perfect option for families who want to take advantage of sustainable energy sources but don't want to compromise on reliability. When the heat pump can no longer meet your hot water demand, the electrical system kicks in, so you can still enjoy a great consistency of flow and water temperature.
Solar Water Heaters
One of the latest technologies in water heating uses solar energy to heat up the water in your storage tank. As the performance of your water heater will depend on the amount of sunshine your solar panels get in a day, you will need to talk to an expert to find out whether this solution would accommodate your family's needs.
Solar water heaters will help you save energy, and you can choose between direct circulation or indirect circulation systems. Direct circulation systems are more suitable for climates with temperatures not dropping below freezing, while indirect ones use a heat-transfer fluid, and work well even in freezing temperatures.
Whether you would like to make your water heating system greener or want to make sure you get a consistent temperature when having a shower, one of the above heaters can help you achieve your goals. Talk to Popejoy Inc. and arrange a home visit, and get expert advice on your next water heater. Call us at (815) 692-4471 to book an appointment.
Image provided by Bigstock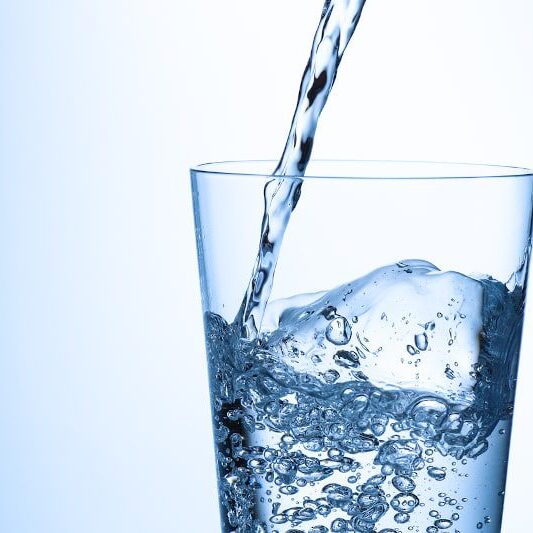 Free water test
($200 value)
Restrictions may apply. Cannot be combined with other offers. Contact Popejoy for complete details.
Free Water Test ($200 value)
To claim this deal, please complete the form below. We will be in touch as soon as possible!