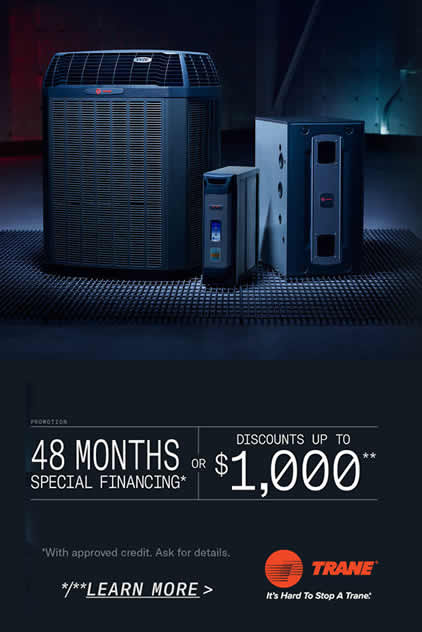 Plumbing, Heating and Cooling, Appliance Repair, Excavating, & Electrical Services
Your Pontiac, Morris, Streator, Braidwood, Coal City, Dwight, Fairbury, El Paso, Gibson City, Lexington, Chenoa and Gilman, IL home has an integrated network of essential systems that help keep your family healthy, safe and comfortable. At Popejoy Plumbing, Heating, Electric and Geothermal, we offer a full array of services that ensure your critical plumbing, HVAC, and electric systems will continue to operate at peak performance for many years to come.
Heating and Cooling Service
Air conditioners, furnaces, and heat pumps are built to last, but the contractor who installs your heating and cooling equipment will have the biggest impact on comfort and utility costs. We design every system using the latest technology to ensure your equipment provides the precise amount of conditioned air needed to keep your family comfortable in all weather conditions. If your air conditioner or furnace ever breaks down, we maintain a large service department that responds to HVAC repair inquiries quickly and effectively. Our trained technicians can fix any brand of equipment, and we offer 24/7 emergency service for critical situations.
Plumbing Service
Professional plumbing services are vital for new construction projects and existing systems. We specialize in fixing piping leaks, clearing clogs and replacing faulty fixtures. When you call, we'll dispatch a trained plumber who will accurately and efficiently solve the problem. Our plumbing services include:
Residential and light commercial
New construction and remodeling
Water conditioning systems
Drain cleaning
Water well pumps and service
Septic system installation and repair
Sewer and water services, including excavation and a sewer camera
Licensed backflow inspections
Electric Service
Electric projects can be complex, so it's important to select a contractor who has the experience and skill needed to provide effective solutions. At Popejoy Plumbing, Heating, Electric and Geothermal, we understand the value of green technology, so all our services are designed to maximize energy savings and help preserve natural resources.
Residential and light commercial
New construction and rewiring
Automatic standby generators
Flexible service agreements
Ceiling fan and lighting fixture installation
Network and telephone cabling
Recessed and track lighting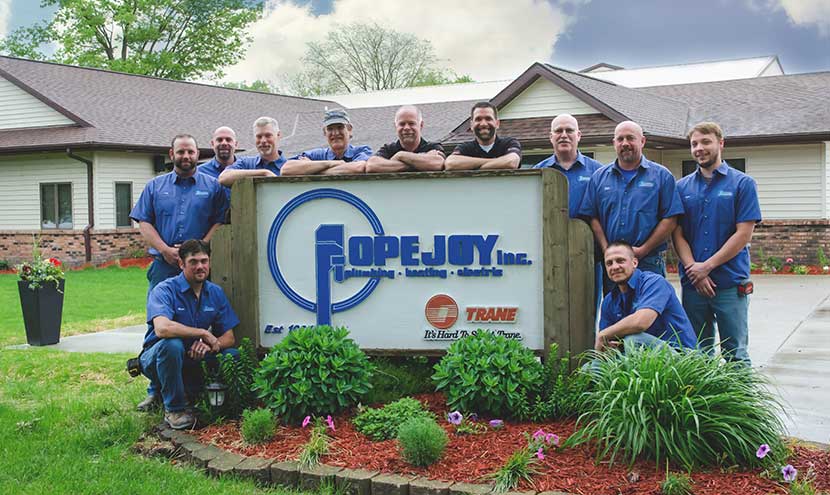 Serving Central Illinois
For Over Two And A Half Decades
Selecting the Right Contractor
We recognize that you have many choices for electrical, HVAC, mechanical and plumbing services. At Popejoy Plumbing, Heating, Electric and Geothermal, our success is built on a foundation of integrity, honesty and putting the customer first. Here are a few of the things that differentiate us from our competitors:
Superior and Complete Contractor Services: You can get comprehensive heating and cooling, ventilation, sheet metal fabrication, plumbing and electrical services from a single trusted source. It's very convenient to hire one subcontractor for jobs that involve multiple trades. We are a Trane Comfort Specialist, having met stringent levels of training, technical knowledge and customer service excellence.
Certified Trained Technicians: Our company employs trained technicians. For HVAC, technicians who are NATE-certified have demonstrated an advanced knowledge of refrigeration concepts and repair techniques.
Customer Service: At Popejoy Plumbing, Heating, Electric and Geothermal, no job is considered finished until you're 100-percent satisfied. We always strive to maintain a low profile to minimize the disruption to your daily routine.
Great Service and Fair Prices
If you need plumbing, HVAC, or electric services, call one of our courteous representatives today. They'll answer all your questions and schedule an appointment at your convenience.
HEAR WHAT OUR CUSTOMERS ARE SAYING
We built a new home and cannot thank Popejoys enough for all their help during our construction process. The Central Air is working perfect, and we moved into our home on Sept. 13, 2013. They guided us all the way, and were very professional when we needed them.
Randy Elliot, Chebanse, IL.

Large Inventory of Equipment and Parts
Preventive Maintenance Agreements
NATE-Certified Technicians
Maintain A Clean Work Space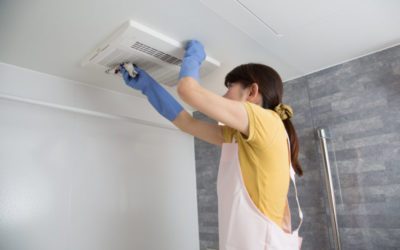 Many newer homes here in Gibson City, Illinois, have a lot of insulation to help you conserve energy. Unfortunately, it can also keep contaminants like dirt, pollen, dust, and pet dander from escaping. Regular duct cleaning improves your indoor air quality by reducing...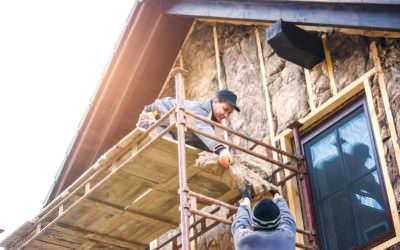 You can lower your utility bills, help the environment, make your Coal City, Illinois, home more comfortable, and even increase your home's value by taking good care of your heater and air conditioner. You can also avoid inconvenient, expensive breakdowns and extend...